2023 National Elections: What can we learn from Osun and Ekiti's elections?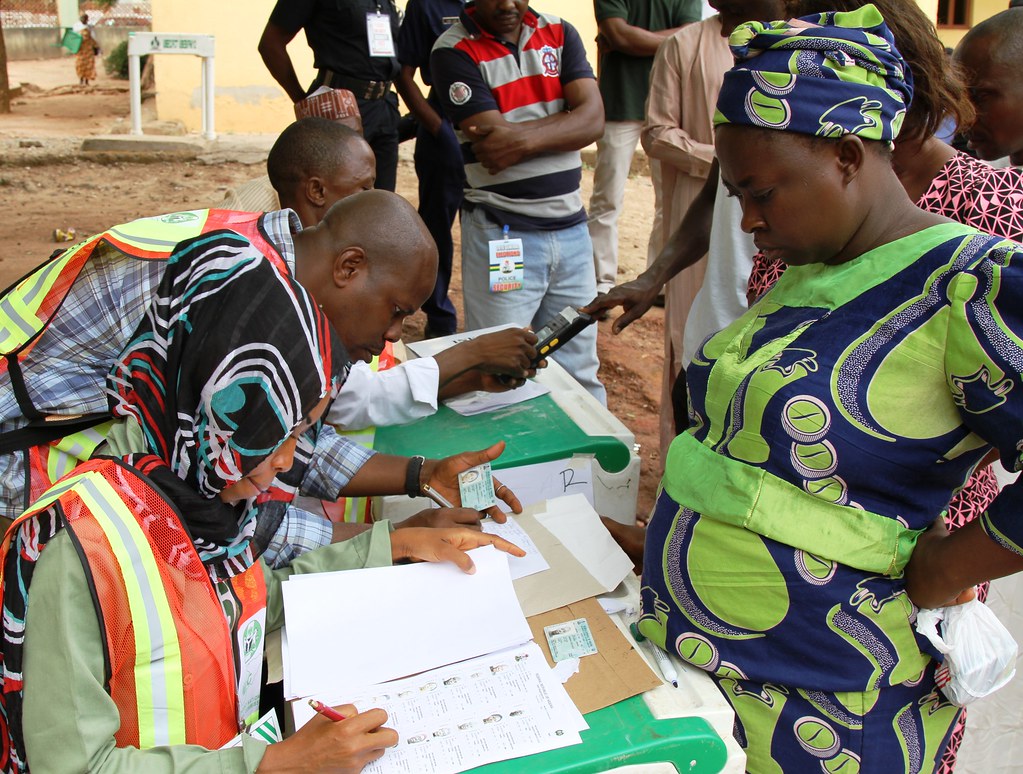 In 7 months, Nigerians will head to the polls for the national elections. The 2023 Nigerian general election is critical for many Nigerians, especially considering the current economic, social, and political crises. Numerous issues abound including high unemployment and inflation, fuel scarcity, heightened insecurity and an ongoing strike by the Academic Staff Union of Universities which has kept over 2 million students at home for 6 months. Unsurprisingly, most Nigerians who are dissatisfied with the current situation now see the 2023 general election as an opportunity to elect leaders who will steer the country away from economic and socio-political crises.
As the country marks the time for the upcoming general election, the recently concluded gubernatorial elections in Osun state and Ekiti state provide important insights for the Independent National Electoral Commission (INEC), political parties, security agencies, policymakers, electoral observers, and the public on issues that will likely characterize the 2023 national elections. These issues include:
Technology and electoral transparency
As mandated by the 2022 Electoral Act, INEC has implemented technological and transparency-related changes in recent elections. One major change is the adoption of technology in the electoral system, particularly the electronic transmission of results from polling units to the INEC database. This change was applauded by the electorate in the recently held state elections for promoting transparency and preventing election rigging. Further, evidence from the state elections shows that INEC has used improved technology to ensure a faster and more efficient voter accreditation process, which has significantly reduced waiting time and ensured calmness in the polling units.
Rampant vote buying
With the adoption of technology now limiting rigging and falsification of election results, politicians are resorting to vote-buying to compel voters and influence the voting process. In both Osun and Ekiti, vote buying was widespread. While the Economic and Financial Crimes Commission made efforts to arrest offenders in these two states, it will have to develop its capacity to ensure its presence in all polling units across the federation to prevent vote buying in the 2023 general election.
Low voter turnout
Data from the Osun and Ekiti elections shows that the increase in voter registration did not translate to higher voter turnout. Registered voters increased from 1.68 million and 909 thousand in 2018 to 1.9 million and 988 thousand in 2022 respectively for Osun and Ekiti. Conversely, voter turnout decreased in both states from 45 percent and 44 percent in 2018 to 42 percent and 36 percent in 2022 respectively in Osun and Ekiti. This decrease in voter turnout highlights the need for better strategies by INEC, political parties, candidates and policymakers to increase voter turnout in the 2023 national elections.
Importance of political structure
The importance of political structures continues to dominate discussions surrounding the recent state elections. The country's established political parties (the All Progressives Congress and the People's Democratic Party) jointly amassed 90 and 70 percent of votes cast in Osun and Ekiti respectively. Smaller political parties like the Labour Party performed poorly. This development highlights the likely impact of party structure and network on the 2023 general election's outcomes. While evidently, it seems smaller political parties must work to develop local political networks across the country, online voices contend that shrewd and competent candidates can effectively bridge this gap. The upcoming elections present a good opportunity to test these claims.
The recently concluded elections have set Nigeria down a promising path of growing electoral transparency. Now, political actors must ensure this path becomes sustainably enshrined. As the country prepares for the 2023 national elections, INEC must work with security and anti-corruption agencies to curb vote buying, political parties must work to develop local political structures and networks and finally, policymakers, INEC, and political parties must re-strategize to incentivize registered voters to vote on election day.
This article was written by Hycent Ajah.