Adeola Akinremi
Trustee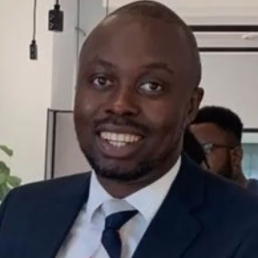 Akinremi sits on the Board of Trustees and serve as a Director of Advocacy and Communications at Policy Vault. He is an experienced social entrepreneur, respected international journalist, and policy enthusiast.
Previously, Akinremi managed stakeholder engagement and overarching technical assistance for policy implementation in 48 African countries during his tenure as Africa Regional Manager for the Framework Convention Alliance, an international nonprofit that spearheaded the global campaign for the ratification and implementation of the Framework Convention on Tobacco Control, a global health policy led by the World Health Organization.
Akinremi holds a master's degree in International Public Policy from Johns Hopkins University's School of Advanced International Studies in Washington D.C, and another in Project Development and Implementation from Nigeria's premier university, the University of Ibadan. He holds a bachelor's degree in International Studies from Lagos State University in Nigeria.