Niger Coup: ECOWAS Rolls Out More Measures to Restore Democracy in Niger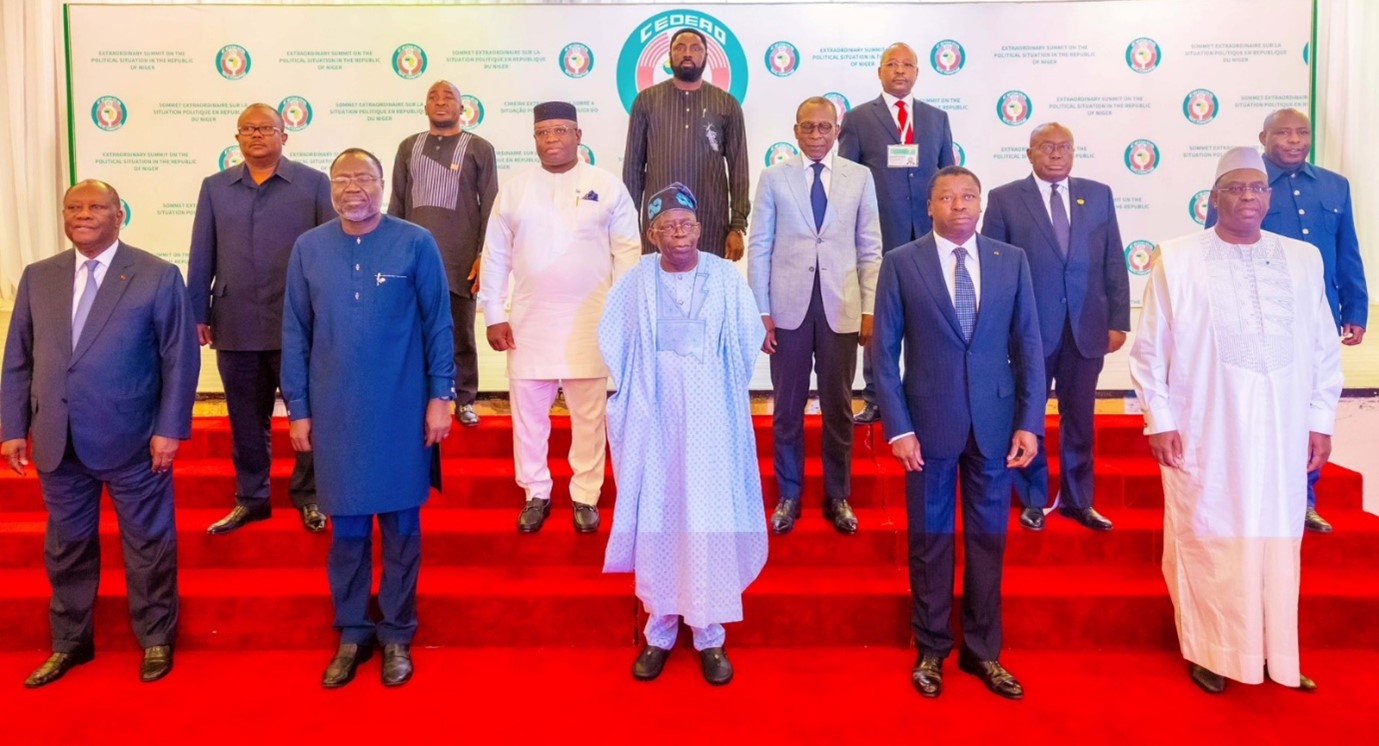 In a previous edition, we discussed the latest military takeover in West Africa. It's more than two weeks since the military led by General Abdourahmane Tchiani seized power from Niger's President Mohamed Bazoum, who has been held hostage since the power grab. This action has been widely condemned by the international community, with sanctions imposed on the country by the regional bloc, the United States and France, among others.
What sanctions have been imposed on Niger by ECOWAS since the coup?
The Economic Community of West African States (ECOWAS) during its first summit in Abuja announced the following sanctions on Niger:
Border closure between ECOWAS countries and Niger
Suspension of all commercial and financial transactions between ECOWAS Member States and Niger
Freezing of all service transactions, including energy transactions
Travel ban and asset freeze for the military officials involved in the coup attempt.
In addition to the initial measures, the regional bloc had highlighted a one-week ultimatum for the Niger junta to cede power. The bloc also warned that failure to comply will lead to further actions including military intervention or 'use of force'. However, Niger's neighboring countries, Burkina Faso and Mali, have condemned any potential military intervention against Niger. They argue that such intervention could have disastrous consequences and destabilize the entire region. Local press reports have also indicated that the option of military intervention in Niger by ECOWAS has been met with unpopular sentiment, if not outright rejection, in Nigeria and Niger due to their proximity and long-standing relationships. Another major setback is that the Nigerian Senate turned down President Tinubu's request to deploy military force in Niger as planned. Approval by the Senate is required to deploy Nigerian troops outside the country based on Nigeria's current laws.
Last week, after the ultimatum lapsed, ECOWAS had a second summit to discuss next steps regarding the political situation in Niger. Some of the significant decisions made by the bloc, which may shape events in the coming weeks, include exploring all diplomatic means to engage with the Nigerien junta and activating and deploying a standby force to restore constitutional order in Niger if necessary.
Other sanctions by foreign governments and organizations include:
The European Union has suspended security cooperation and financial support set at $552 million,which was intended to enhance governance and education between 2021 and 2024.
The World Bank paused disbursements for all operations until further notice, except for private sector partnerships, which will continue with caution.
France, a significant partner of Niger, has suspended development aid and budget support, demanding the restoration of constitutional order.
The Netherlands suspended direct cooperation with the Niger government. This decision will affect various programs, including a healthcare project worth €6 million, prison system improvement worth almost €4 million, and the training of mobile border guards worth €5 million. However, the Dutch government is exploring continuing to support programs funded through the United Nations, other international organizations, or local partners.
The United States has also suspended $100 million in financial support, temporarily halted security cooperation, and partially withdrawn embassy personnel from Niger.
Canada also suspended direct development assistance, which includes the direct budgetary support provided to the Niger Government. The Canadian government also expresses its support for measures imposed by ECOWAS.
As it stands, the Niger coup leaders have been reported to be open to diplomacy. However, the diplomatic approach is still unclear. It is important to note that tensions are high, especially with the decision of ECOWAS to deploy a standby force. There is a concern that military intervention could lead to humanitarian consequences and further escalation of insecurity in the West African region. Therefore, it is crucial for the regional bloc to develop strategies, such as a transitional agreement with the Nigerien authority to effectively manage the situation.